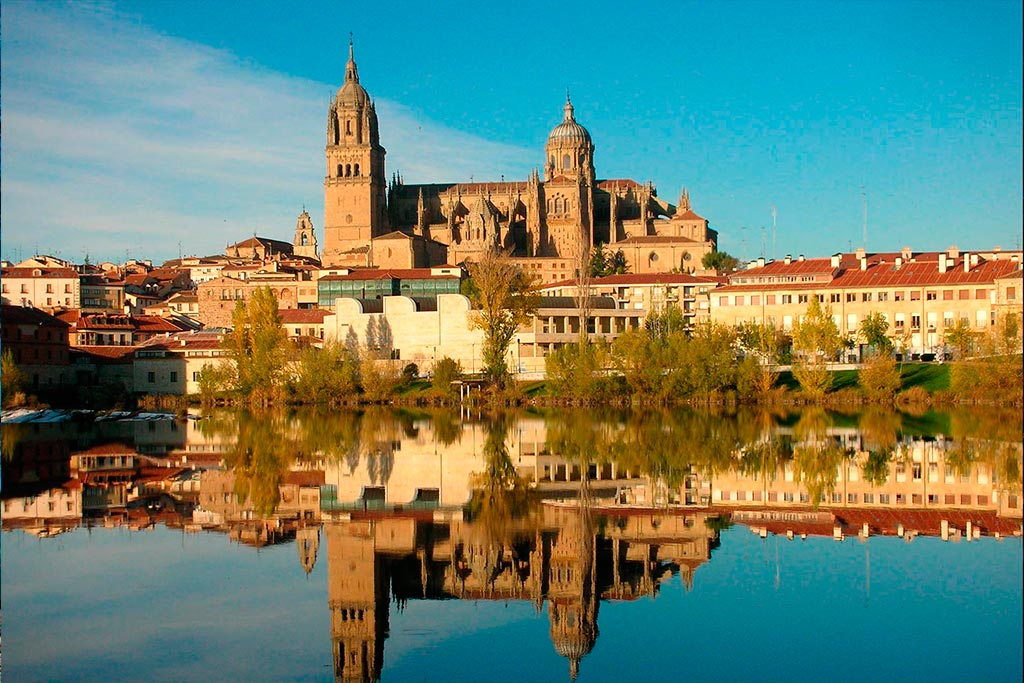 Castilla y León
Lovely Castilla y León always has been on the hit list of frequent and avid visitors to Spain. The inherent and collective appeal of Castilla y León is remarkably attractive and can also be regarded as the "rare gem" of Spain. After holidaying in metropolis, it's time to divert your way to small towns of Spain to add some more interesting experiences to your holiday. This city is homeland to only 150,000 people and you will be surprised to know that it is the most calm hubs of the country.
This city is a vibrant and manageable university town with about two thousand or more years of rich history and unfussy vibe. Let's take a look at at some must see attractions that you can visit in this small town.
Barrio Húmedo
To get a crash course on the local life of Castilla y León, you can head to Barrio Humedo. Known as the "hood of the old city", it is a place where students are allowed to party until dawn. This area in the town contains more clubs, bars and music halls as compared to any other province in Spain. It is the best place to mingle with local people and indulge in Leónese wine and food. .
Museo de León
The attractive and elegant Museo de León will take you on the different side of the vast cultural spectrum. It is a place where you would like to visit for more comprehensive education experience in the city. Admission is very easy and cheap, where you can go through permanent and unique collection of art and documented objects.
Plaza del Grano & Santa María del Camino Church
The Plaza del Grano is of the paramount point of attraction for visitors in the city. It was built during the 18th century. The the square is quite famous as home of Santa María del Camino Church. It is one among the last stops that you will see on your way to St. James. The church, as well as the square is always full of mesmerized and hearty pilgrims.
Palacio de los Guzmanes
This is located in front of Casa los Botines. It is an incredible provincial-parliament of Castilla y León. Once a beautiful palace, it was built for a wealthy "Guzman" family residing in town during the 16th century by an eminent architect – Rodrigo Gil Hontañón. A Renaissance masterpiece, the place is quite familiar among design students in Europe.
San Isidoro Basilica
San Isidoro Basilica was also built on foundation of world famous Roman temple. It is the most primary symbols of the city. In fact, over one-millennium of history resides in these ancient walls. However, the famous tomb of great Saint Isidore of Seville is quite old, built between 560-636.
The museum draws considerable crowd of tourists throughout the year.
Santa María León Cathedral
The prime cathedral is the primary face of the face of the Castilla y León city. The Santa María León is quite an impressive cathedrals. It also stands on foundation of Roman period. The cathedral is built between the 13th and 16th century. The Santa María León is also a notable monument made with Gothic style, with elegant interior of Renaissance, Neoclassical and Romanesque features.